In case of dangerous, life-threatening symptoms, go to the Emergency Room of the closest hospital, and look for the sign Sürgősségi. In emergency situations having a valid TAJ card, or having private insurance is not a must, you will be examined without a valid health insurance. However, after receiving medical care, you will most likely have to pay for the examination and treatment. (If you have private insurance through BME, please check out the private insurance menu point where you can find more information about the reimbursement process in emergency situations) 
With what symptoms should I visit the Emergency?
You should only visit the hospital if experiencing dangerous, life-threatening symptoms! Some of these symptoms could be: 
severe or increased difficulty breathing, suffocation (shortness of breath, bluish lips, pallor) 

 

severe or increased chest or abdominal pain 

 

fainting, loss of consciousness 

 

sudden severe dizziness, or sudden visual disturbances or speech problems

severe, sudden movement disorder, paralysis 

 

confusion perceived by the environment 

 

spitting or vomiting blood, or uncontrollable bleeding 

 

persistent, increasing vomiting or diarrhea

 
How long do I have to wait at the Emergency?
The waiting hours at hospitals are dependent largely on how serious your symptoms are and how many people are waiting for examinations. If you visit the hospital with symptoms that are not severe or fatal, you could even expect a waiting time of up to 4-6 hours!
When is it necessary to call an ambulance?
If the situation is life-threatening and you, or your peer cannot be safely transported to the hospital, please call 112 to ask for an ambulance. Please note that the ambulance must ONLY be called in serious situations. If you call the ambulance for unjustified reasons, you might get a fine!  
Hospitals that operate non-stop emergency rooms are the following:
Szent Imre Kórház: 1115 Budapest, Tétényi út 12-16. (Building A)
Semmelweis Egyetem: 1082 Budapest, Üllői út 78a. (Enter from Szigony utca)
Honvéd Kórház: 1134 Budapest, Róbert Károly körút 44.
Bajcsy-Zsilinszky Kórház: 1106 Budapest, Maglódi út 89-91. (Building H)
Jahn Ferenc Dél-pesti Kórház: 1204 Budapest, Köves út 1.
Uzsoki Utcai Kórház: 1145 Budapest, Róna u 196-212.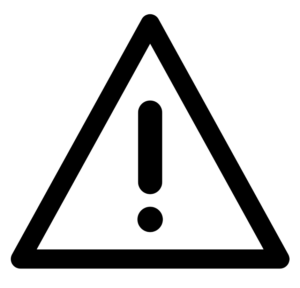 This website can guide you to the right hospital based on your situation.
Contact us
If you have any questions please check the FAQ or contact us using the form below! We aim to provide answers as detailed as possible, which can take some time. Please be patient; we cannot respond immediately.