Frequently asked questions (FAQ)
Click the buttons below to quickly navigate to your topic of choice!
When does the semester start? When should I arrive?
If I arrive later in the month, can I still register?
It is possible. You will need to fill out and submit a form in Neptun. For more details, please read the Central Academic Office's website.
How do I know if I have a permanent accommodation and where is it?
If your Neptun request for dorm placement got accepted and you also received an email stating that you have been granted a dormitory place, you can move in to Visit Hostel.
Will there be mentors at the airport when I arrive?
If you would like a mentor to greet you at the airport and guide you on your first trip to the city, fill out the entry form that you got in your email, with details of your arrival.
How does the dorm application work?
The university will send detailed information about how to apply in the current term. (January for the spring term and June/July for the autumn term). Any SH, SCYP and Diaspora student on a pre-engineering, BSc and MSc level can apply. PhD students are not eligible, however.
For first-semester students, your results will be based on your admission score on DreamApply.
For senior students, your results will be based on your CGPA (Cumulative Grade Point Average). The cutoff grades have a natural fluctuation each semester, so there is no way to predict them! The application will take place on the KEFIR system, you will receive an email with more information.
If you get accepted, you will not receive housing allowance during that semester, even if you decide to move out from the dorm!
You are randomly allocated in rooms, and you cannot pick your roommates either. There are room change periods each semester where you can swap places with others upon mutual agreement.
If you get accepted, you can move in and stay until times specified in the application (beginning of February until 15 August for the spring semester and beginning of September until the end of January for the autumn semester).
How can I apply for a dormitory placement?
Be patient, the university will send detailed information about how to apply in the current term.
For first-semester students, your results will be based on your admission score on DreamApply.
For senior students, your results will be based on your CGPA. The application will take place on KEFIR.
Can I pick my roommates?
Initially, you cannot. However, there are room-change periods every semester, when you are allowed to move to free slots or agree to swap rooms with other students.
What if I decide I don't want to live in a dorm even though I've already been accepted?
In the application, it is clearly specified that by applying, you agree that if you are accepted you will not receive accommodation allowance during the semester. Obviously, you are free to move out, but you cannot have any financial claims.
Can I get a temporary place to stay while I look for a flat or private dormitory in case I don't get a place in the dorm?
Unfortunately, the university cannot provide you with temporary accommodation in any case. You need to take care of this yourself. 
If I get a space in a dorm, how long will I have a spot there?
Everyone gets the dorm place for one semester, after which they can apply to stay in the space again.
Who can apply for dormitory residence?
All Stipendium Hungaricum, Diaspora, and Scholarship for Christian Young People holders at BSc and MSc level.
PhD students are not eligible.
If I'm not a first year anymore, what determines if I get a spot in the dorms?
Allocation of spaces is determined by students' academic performance. The university sends information on how to apply each semester after you get your CGPA (cumulative grade point average) (the minimum score depends on the department), and you will get the result of your application before the next semester starts.
Unfortunately, these cutoff grades have a natural fluctuation semester by semester so there is no way of predicting them.
When and how will I know if I got a space in the dorms?
Senior students: end of January / end of July – on Neptun, and also in email
First-year students: end of January / end of August – on Neptun, and also in email
I have not received accommodation allowance despite being eligible for it. What can I do?
How much do private dormitories cost in Budapest?
Depending on the room, location and number of beds, it can cost around 60,000-100,000 HUF.
How much does it cost to rent a room in Budapest?
The prices vary widely since there are a lot of factors, but rooms generally cost at least 80,000 to 100,000 HUF including everything.
How much does it cost to rent an apartment in Budapest?
It depends a lot on location, but apartments generally cost at least 150,000-280,000 HUF including everything.
What to include in your emails to imt.accommodation@bme.hu ?
Please include all of the following info, because without them, these will be our first questions when you email us.
your full name

Neptun code

type of scholarship (SH, SCY, fee paying, etc.)

your level of studies (BSc, MSc, or PhD)

accommodation type and room number (apartment, private dorm, Visit)
We are renting a flat together. I decide to move out. Do the others have to pay my part of the rental fee too?
It depends on your agreement. The most common case is that the owner signs one contract with all of the tenants, in which you agree that tenants will pay the whole rental fee together. In this case yes, the whole rental fee of the flat must be paid every month in any case. However, if the Lessor has individual rental agreements with all of the Lessees, everyone has to pay according to his/her own contract regardless of any action.
How can I terminate a fixed-term agreement earlier?
If you have a fixed-term agreement, but you would like to quit earlier, you can do by mutual consent or by extraordinary notice.
1. In a mutual consent, the Lessor and Lessee can agree anyhow, but Lessors are usually not so motivated in it.
2. In case of an extraordinary notice, Lessee must give a signed copy of his/her notice to the Lessor. After the Lessor got it, there is a period of notice, which is usually 30 days but it can be different according to the agreement. For this period Lessee must pay the rental fee. In addition, Lessor gets the security deposit as well. To show signs of proactivity, you may try to arrange for someone to move in your place instead.
What can I do if my landlord/landlady won't give my deposit back.
Please send a detailed explanation to our accommodation team imt.accommodation@bme.hu. We'll try to help as much as we can.
Are there any best practices before moving to a rented apartment?
Yes, all are listed here: https://www.imt.bme.hu/accommodation/rentals/
Before signing a contract, we strongly suggest reading it carefully with an open eye to potential scams.
Keep an inventory of all the items belonging to the flat, including their current condition (i.e. missing shelf from the fridge, scratch on a plate, etc.)
Have your name (and personal info) included in the contract! Otherwise, you cannot report this accommodation to the Immigration Office.
Take several photos or videos of the flat before moving in. This will serve as proof of the initial conditions of the flat, and will deter the landlord from having unfair deposit claims in the future.
Can I work in Hungary with a residence permit for study purposes?
Yes, you can, but only for limited hours.
During semester: maximum of 30 hours a week.
Outside the semester: full-time (40 hours a week) for a maximum period of 90 days or 66 working days in a year.
How do I know the type of my VISA?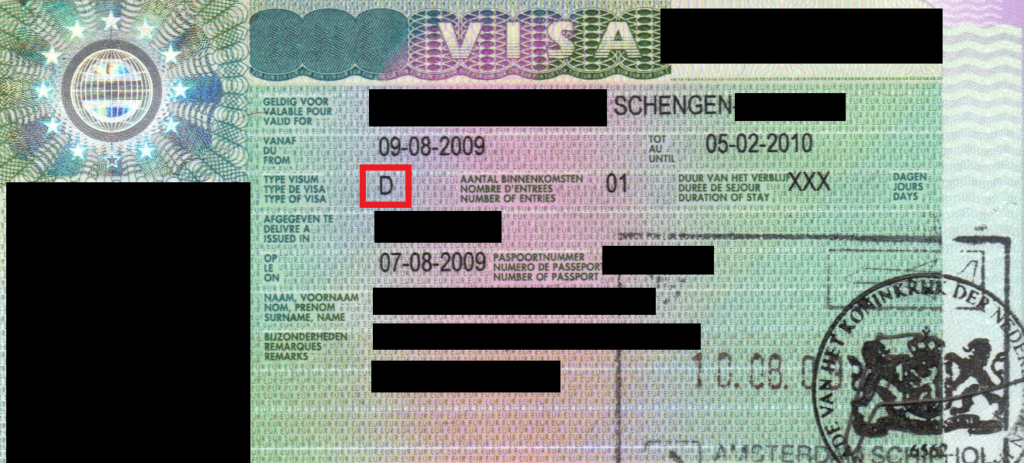 How can I renew my residence permit? And how long should my rental agreement be valid when renewing my residence permit?
At least 2 months before your residence permit would expire, please submit your renewal application online: https://enterhungary.gov.hu/eh/?en
The procedure lasts around 2-4 weeks. Please follow our guide at imt.bme.hu/renewal 
We recommend that you have a proven address (valid rental agreement) for at least 1 month when renewing the residence permit.
How can I get an accommodation reporting form?
How do I know that my TAJ card is ready?
The Central Academic Office will send a Neptun message and an email telling you that your card is ready and you can pick it up.
Where can I pick up my TAJ card if it is ready?
You can pick up your TAJ cards in the Central Academic Office, currently located in the ground floor hall of building R, during their office hours.

My data on the TAJ card is wrong. What can I do to correct it?
You have to go to the NEAK office in person with an ID of your correct name and they will fix it for you. The address is 1139. Budapest, Teve utca 1/A-C.
I have a Social Security Number in Neptun, so when can I pick up my TAJ card?
This does not mean that you have a TAJ card, only that a number was generated for you and entered into Neptun. This number is still inactive; first, the Educational Authority registers it in their system then the NEAK office is able to issue the card and send it to the university. You will receive a Neptun message to pick up your TAJ card about 1-2 months after your number has been registered in Neptun.
How can I get an update on my TAJ application?
What happens to my TAJ card after I graduate?
Your TAJ number will remain in the system, so the next time you apply for it, you must do so via your employer (if you stay in Hungary). Without being employed, you will not be covered by the TAJ insurance, unless you pay fees for it (around 69,900 HUF/month). If you are a fee paying student and you apply for the TAJ card, it will cost the full monthly fee.
How can I keep my TAJ card valid on a passive semester?
You either get a full-time job and a work permit, or get another type of residence permit and pay TAJ's costs (around 69,600 HUF/month).
What should I do if I need to see a doctor?
If you have a TAJ card, you can visit the university GP: https://hszi.bme.hu/en/sh/insurance/general-practitioner/
If you have private insurance, try calling them first. They should be your primary contact in these cases. Check this page for more information.
If you have neither private insurance, nor a valid TAJ card, you can visit any hospital, but you will have to bear the costs!
How to visit a dentist?
If you have a TAJ card, please refer to this page. Please note that the TAJ card only covers basic dental treatment, such as examination, filling, treatment of palate problems, removal of tartar, root canal treatment, etc. It doesn't cover more expensive and complex treatments (orthodontics, false teeth, etc.).
If your private insurance doesn't cover this and you don't have a TAJ card either, you can visit any private dental clinic, but you will need to bear the costs!
I am facing psychological issues. How can I get help?
What's the difference between the TAJ card and private insurance?
With a TAJ card, you gain access to the public healthcare of Hungary. There are waitlists and most doctors do not speak English. However, you can get treatment for basically anything. Here is more info:
https://www.imt.bme.hu/medical-help/taj-navigation
Is it possible to postpone the beginning of my studies?
It is possible to postpone exclusively because of health issues or unexpected reasons through not own fault. If there is such a major case, some kind of proof (i.e. a medical certificate) must be submitted to the Study in Hungary Unit of Tempus Public Foundation, together with a written request. The host higher education institution and the Sending Partner must also approve of the postponement. Those students who have already arrived in Hungary and enrolled in a higher education institution are not entitled to request any postponement.
What financial contributions will those who leave Hungary receive?
Stipendium Hungaricum scholarship students staying outside Hungary or on a passive semester are not allowed to receive any financial aid from the university. Both the scholarship and the housing allowance exist to help you with your costs of living in Hungary.
How can I connect to BME's WiFi?
How can I use the library?
Are there any student clubs at BME?
When is the scholarship paid?
Where can I buy BME merch?
What can I do if I have been mistreated by a professor?
Contact the Student Union (Hallgatói Képviselet). They are in close contact with the professors and the Deans. Always mention the course in question. (email: international@bmeehk.hu)
How do I enrol on an active semester?
You go to Neptun and under the Administration tab, click the Enrollment/Registration option. Select the current term and select 'Active'.
If you are only a part-time student at BME and you are getting a degree from elsewhere, select 'Active (International program)'.
Whom to contact as a PhD student regarding anything studies-related?
Your primary contact should always be your supervisor. They should be able to direct you to the right people afterwards. If they cannot suggest anything, each faculty has an international coordinator and a PhD coordinator working in the Dean's Office. They will be happy to help with your needs.
How does the passive semester work?
You can have a maximum of 2 consecutive passive semesters, and another maximum number of passive semesters overall, specified for your degree programme.
During a passive semester, your residence permit and TAJ card are automatically invalidated! It means that if you want to stay in Hungary, you must apply for a residence permit (either an "employment" type or an "other" type).
You are not eligible for any financial benefits from the university either (no scholarship or accommodation allowance). This applies to retrospective passive semesters. If you decide to passivate your studies during a semester, you must pay back any amount you have already received that semester, if you are a scholarship holding student.
Neptun-related questions (requests don't work, can't download the transcript, wrong personal info in any university document or on Neptun, forgotten password, etc.)
Can I recieve any other scolarship besides my current stipend?
As a Stipendium Hungaricum scholarship holder you are eligible to recieve additional scholarship if you participate in community activities (for example: activities in student clubs) and submit the community scholarship form at the end of the given semester. For further information – in Hungarian – visit http://ehk.bme.hu/palyazat/Kozeleti-osztondij.
Can I work while studying? How do I find a job and how much am I allowed to work?
Can I drive in Hungary?
As citizens of non-EU countries, you must naturalize your driver's license to be used in Hungary. For that, you must get a medical certificate that you are fit to drive.
There is a fee to be paid, and also if your country is not a member of the Vienna convention, you must provide an official translation (only accepted if done through OFFI) of your driver's licence.
The procedure should otherwise be fairly simple, you must visit the Government office located in 1133 Budapest, Visegrádi utca 110.
We have prepared a guide about it, you can find it here.
Any event or community recommendations?
There are several Expat clubs and other thematic organisations operating in Budapest.
Check out the Meetup app, you can find groups on Facebook. The Kaver app, Miutcánk app and mitcsinalszma initiative are also useful if you don't know what to do in your free time. Hiking in the Buda hills, going for a walk in parks, or simply running, working out can do wonders, too.