In case of accidental injuries, you can visit one of the following Traumatology Emergencies (look for the sign "Baleseti"). With accidental injuries having a valid TAJ card or having private insurance is not a must, you will be examined without valid health insurance. However, you will most likely have to pay for the examination and treatment after receiving medical care. (If you have private insurance, please check out the HSZI's website, where you can find more information about the reimbursement process in emergency situations) 
With what injuries should I visit the Traumatology?
You should only visit the Traumatology if you have experienced accidental injuries! Some of these injuries could be: 
wounds, fractures, bruises on head/neck/shoulders/arms/wrists

 

chest bruises

 

rib fractures

sprains, fractures of the thighs/legs/ankles/feet

 
Which hospital should I visit?
Visit the hospital based on where the injury happened! Please note that not all hospitals have traumatology! Click on the district where the accident occurred, and you'll be redirected to the location of the traumatology you need to visit!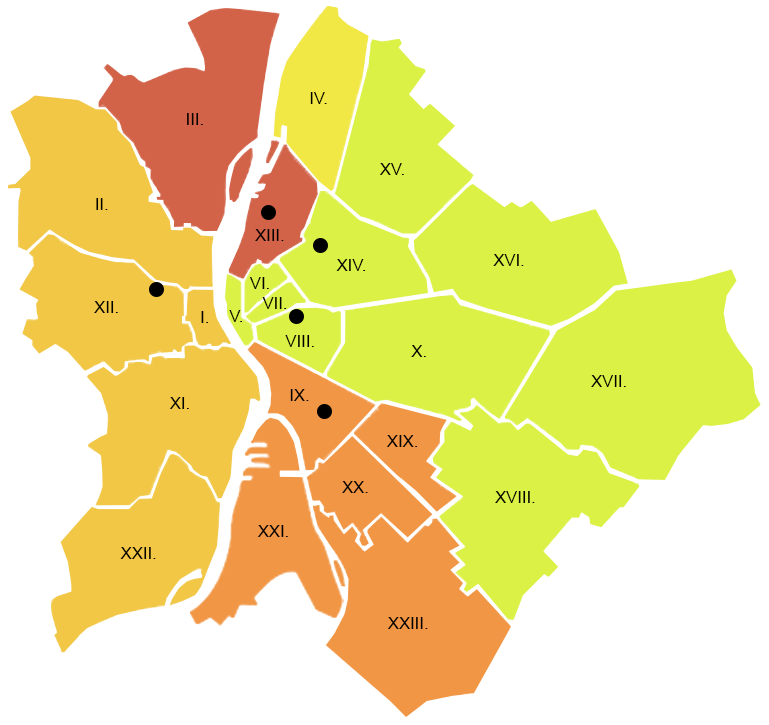 Contact us
If you have any questions please check the FAQ or contact us using the form below! We aim to provide answers as detailed as possible, which can take some time. Please be patient, we cannot respond instantaneously.